Combining Beer and Friends at Braided River Brewing Company

Like the Mobile-Tensaw River Delta in their backyard, the Braided River Brewing Company unites beer drinkers and beer buds with the treasure of homemade craft beer. To keep the bountiful rivers and beer flowing, they mind what they make to ensure they'll protect the environment where their inspiration and ingredients come from. You'll feel good about what you drink and how you feel after your first sip.
Celebrating Their 1st-Year Anniversary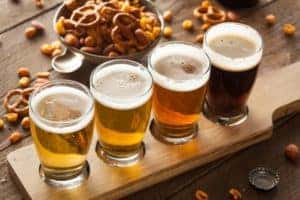 With one year of brewing in the Delta area under their belts, they're toasting their ongoing success with craft beer made to match the Gulf Coast heat and humidity. Not too long ago, founder and brewer David Nelson relocated to Mobile from North Carolina, carting his brewing experience and ideas with him.
Much like the multiple rivers—or a braided river—coming together, David's ideas for "braiding" beer making with sustainability continue to create a tasty recipe for success. He and his team of brewers started out with six beers on tap. Hoppy By Nature IPA and Beer Here Now, a German-style ale, represent a few of those choice sips of suds.
Brewing the Best Beer
The Braided River Brewing Company team believes that brewing the best beer they can serves as a steppingstone to connecting with others. After all, the pub culture itself fosters both friendships and foamy beverages. You'll find that here with their friendly, knowledgeable staff of brewers and beer fans who connect with their consumers through a glass.
Choose from a variety of beers on tap with limited release and seasonal drafts in between. While they certainly strive to provide delicious drinks, they also believe in experimenting with unusual and distinctive flavor profiles. Most beers they make incorporate both the Gulf Coast lifestyle of adventure and inspired historical beers that take a modern turn to battle the sweltering weather.
Sustainability in Your Backyard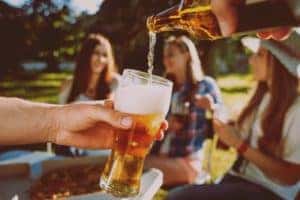 Being so close to the natural world—practically in their backyard—they opt for sustainability in everything they do to produce their beer. Braided River Brewing Company proudly uses the Brewer's Association's Sustainability Benchmarking Tool to measure their efforts in building and maintaining a sustainable beer business.
Every leftover from beer production goes to another source. Spent grains become feed for local livestock, and leftover hops morph into compost through their partnership with Mobile Urban Growers. Even their grain sacks serve as an alternative to traditional garbage bags, while they offer merchandise made from recycled materials to promote their establishment.
Seasonal beers like Coastal Stout, their briny, tropically influenced stout made with oyster shells, benefit the Alabama Coastal Foundation and use shells from the Oyster Shell Recycling Program. During the summer, you may thirst for a bright, tropical sour ale like Summer Crush, concocted from a mix of passion fruit and sea salt, and not even realize that it helps support Mobile Baykeeper.
Braided River Brewing Company Builds Bridges Through Beer
A community of beer drinkers can come together to enjoy freshly crafted beer and camaraderie at the Braided River Brewing Company. With inspiration from their Delta backyard, you can find the taste of the Gulf Coast right in your beer stein. To see pics of their brews, check them out on Instagram.