Buying vs Leasing a Car

If you're in the market for a brand-new car near Mobile, Prichard, and Saraland, an important decision you need to make is whether you'd like to buy or lease. Each of these options can provide a slew of benefits. However, the best one for you will depend on your specific needs.
To get a better idea of the benefits of each option, Nissan of Mobile is here with everything you need to know about buying vs. leasing your next new car.
Benefits of Buying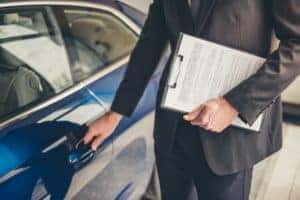 Financing or buying a new vehicle is perfect for any local road trippers. That's because this option doesn't have annual mileage limits. So, you're free to add as many miles as you want to the odometer every day you get behind the wheel.
However, if you choose to buy or finance, you may need a little more for your down payment. Financing plans may be longer, and the payments may be a little larger compared to lease programs as well, because you are paying for the full cost of the car.
Once you're finished paying everything off, the vehicle is entirely yours, and you won't have to think about monthly payments until you decide to buy your next car.
Thinking of financing a used car? Check out our tips here!
Benefits of Leasing
Leasing a new car offers a variety of benefits that can cater to specific needs. One of the most significant advantages is a lower monthly and down payment. When you choose to lease, you will be responsible for paying for how much the vehicle is worth during the time you have it. This can help make the down payment as well as the monthly payments a little lower.
When you've finished your lease contract, you'll have a few options. If you want to keep your car, you can choose to buy it from the dealership. Since you already paid off a portion of it during your contract, you won't need to pay or finance the full value of the car. You can also choose to lease a new vehicle if you want to upgrade to a more advanced model with the latest features and amenities.
Lease programs generally have an annual mileage restriction, which means you can only drive up to a certain number of miles a year. After that, you may be subject to overage fees. If you're mainly using your new car for short daily commutes or quick trips around town, this shouldn't be a problem for you.
How Do I Buy a Car?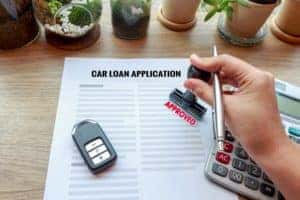 When you set out to buy a car, you'll first need to think about the car that meets your needs not just for the present, but for the future. It's best to fill out the finance application to get pre-approval before you begin shopping. It helps you know what you may be able to spend on a vehicle, but it also lets you know about your current credit situation.
When shopping, you'll be made aware of any financing offers that are currently available from Nissan. You can find some of these offers right here on our website, as a matter of fact.
Once you're ready to drive off the lot, we'll finish the paperwork and send you on your way. You've just bought your new car, and you're free to roam!
How Do I Lease a Vehicle?
Many of the steps to leasing a car are the same as buying a vehicle. You want to focus on the total cost of the lease, not just the monthly payment, to ensure that the car will be a good fit for your needs.
Here, you may think about the car you want for the next two or three years. That can open up some options, particularly if you've always wanted to drive that luxury sedan.
We'll be sure to explain the end-of-lease process, too. An end-of-lease inspection will need to be completed by a third party, to ensure the vehicle has been properly taken care of. Once that is complete, you will be able to start searching for that next vehicle, whether it's another lease or perhaps a car you're considering purchasing.
Buy vs Lease Car Calculator
If you're not sure which path is the right one for you, it's worth taking some time to run the numbers through a buy vs. lease calculator. This helpful tool can explain what the monthly payments for both buying and leasing will look like, allowing you to prepare for what's next.
You may also be interested in trading in the vehicle you're currently driving. This is the case for many drivers considering financing at our dealership. Use the trade-in value tool on our website to get a better idea of what your current vehicle is worth. We'll provide a final value of the vehicle in person here at the dealership.
Don't forget, our finance team is always here to assist you. Our finance application is available online, and it can be filled out at your convenience. You're always welcome to fill out this application at our dealership during business hours, too. We'll be in touch to discuss the loan and lease options once this important information has been provided to our financial experts.
Should You Buy or Lease a New Car?
Buying and leasing offer unique benefits that can cater to different drivers in Mobile, Prichard, and Saraland. To determine the right option for you, you'll need to consider your specific needs.
If you drive long distances every day and want to enjoy your vehicle for years to come, buying or financing may be best. If you have a short daily commute, you may want to lease. Either way, Nissan of Mobile will be here to help you and all local drivers through each step of the way.
For more information about leasing vs. buying, contact our finance experts or visit our dealership today!