Certified Pre-Owned Nissan Dealer Mobile AL
p>If you're on the hunt for a certified pre-owned Nissan near Mobile, Alabama, look no further! At Nissan of Mobile, we not only have a variety of quality certified pre-owned Nissans in stock, but we also provide our customers with top-notch services and a knowledgeable, friendly team that are ready and eager to help you every step of the way.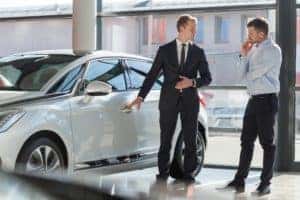 Read ahead to learn more about who we are, our certified pre-owned Nissan inventory, and the many additional services we have to offer at our dealership.
More About Mobile, Alabama
As the county seat of its county and Alabama's only saltwater port, Mobile has a lot to offer. The city is rich with history dating back to its first documented colonization in 1702. The area was settled by a group of French colonists that dubbed it Fort Louis de la Louisiane, the first capital of the French in America.
Since then, the area has been converted to the American city that it is today and grown to accommodate more than 195,000 citizens and a flourishing multifaceted culture. Visitors come to experience the authentic sea-side cuisine, art museums, historical architecture, and tradition of hosting the first Carnival celebration in the United States.
Our Certified Pre-Owned Inventory
Our showroom has a variety of Nissan models with many of them being certified pre-owned vehicles. Whether you're looking for a powerfully efficient sedan for your daily commutes through the city or a spacious full-size SUV for weekend trips with the whole family, we're confident that we can pair you with the perfect certified pre-owned Nissan for you.
Our certified pre-owned Nissans are like-new with the majority of our certified pre-owned inventory being 2016 and 2017 models. Many of our certified pre-owed vehicles also have 10,000 miles or less on their odometer. Additionally, every certified pre-owned Nissan at our dealership is inspected, restored, and approved by a factory-trained technician to ensure that they meet high certified pre-owned standards.
No-Fuss Financing
Once our talented sales team has paired you with the certified pre-owned Nissan that fits you and your lifestyle like a glove, you'll meet our friendly financing team. Our finance center team will use a variety of resources, such as long-standing connections with local banks and lenders, to find you a financing plan that fits your budget and leaves you feeling confident.
You can get a jump start on figuring out your budget and what your financing options are by using our free, helpful online tools. Use our trade-in value calculator to explore your trade-in options or get pre-approved by filling out the easy pre-approval form.
Comprehensive Pre-Owned Care
Once you find the Nissan you've been searching for, you'll want to do everything you can to keep it running like new. We can help you with that, too! Our full-service, on-site service center offers an assortment of maintenance and reparative services that are performed by our team of expertly trained technicians.
No matter how big or small the job is, these technicians can handle it. Whether you're coming in for a simple tire rotation or for full-on collision repairs, this team will be able to diagnose your problems, find a solution, and have you back on the road in no time.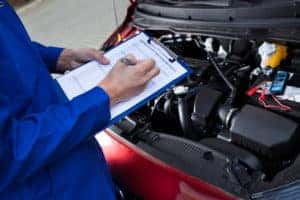 Prefer to do your own repairs? No problem! You can also order parts through our service center. Just give our parts department a call or fill out a parts order form through our website.
Get Shopping at Nissan of Mobile!
As you can see, we have the whole package to offer at Nissan of Mobile. We hope you're ready to get the ball rolling on your certified pre-owned journey with us. You can start by browsing our inventory and making a note of the models you can see yourself in.
Give us a call today with any questions you may have, or to schedule a test drive!