How Do I Lease a Car?

Leasing a car puts you in the driver's seat in Mobile, Prichard, and Saraland. "How do I lease a car?" That's a question we've heard from many drivers over the years at Nissan of Mobile.
We've helped many motorists get behind the wheel of cars they love driving, and oftentimes, they didn't even know the benefits of leasing before visiting our dealership. Before you do take a trip to our Nissan dealership, however, read on to learn more about leasing and how to go about it.
What's a Car Lease?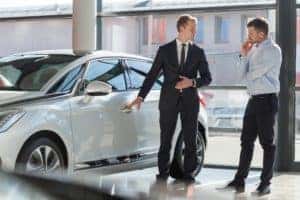 With a lease, your monthly payments will be calculated based on the depreciation of the vehicle, along with interest and fees. With a lease, you'll know how much needs to be paid at the beginning and the length of the lease, which is typically between two and four years.
When you agree to lease, you'll also be aware of the fees that may need to be paid when the lease comes to an end and how many miles you are permitted to drive each year. Many leases will come with a mileage limit of between 10,000 and 15,000 miles, which is something you'll want to keep in mind before finalizing the paperwork.
Much like buying a car, you will have to make monthly payments but will likely have lower monthly payments than if you had financed the same vehicle. That's because you aren't paying for the full cost of a car.
Benefits of Leasing
Leasing a car has its benefits. It's an appealing option for many drivers. If you're comparing leasing vs. financing of the same vehicle, the lease payments are generally going to be lower than a monthly loan payment. A lease is also likely going to require a smaller down payment than a car you purchase through the loan process.
You may even be able to consider a brand-new car with the latest features thanks to these lower monthly payments. If you were buying the same car, you may have to think about a used version of it.
It's a great way to enjoy the latest models every few years. With a lease, you're not locked in long-term, so when the lease is up, the next one can begin.
Here to Help with Your Lease Needs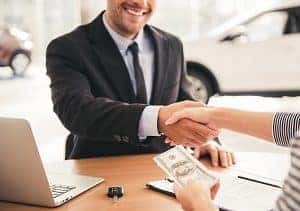 p>Our Nissan finance team is here to assist you when it comes to leasing a vehicle. Fill out the finance application on our website. It's the first step towards leasing a Nissan.
We work with various banks and lenders from throughout the region to present lease terms that fit your lifestyle. We know that no two drivers are the same, so lease terms shouldn't be the same for every driver. You can count on us to deliver a competitive lease offer.
Ready to Take the Wheel? Lease Your Next Car Today?
Now that you know how to lease a vehicle, get behind the wheel at Nissan of Mobile. We're proud to serve Mobile, Prichard, and Saraland drivers at our dealership and look forward to seeing you here soon. Contact us today!