New vs Used Cars
Shopping around for your next vehicle can be quite an exciting time. It involves carefully weighing your options in order to find the one that matches your sensibilities and lifestyle. In case you're currently in the middle of deciding whether you'd like to buy a new or used car, Nissan of Mobile has compiled the following benefits of doing each option. If you're a resident of Mobile, Prichard, or Saraland, take a moment to explore the information below for some friendly assistance.
The Benefits of Buying a New Car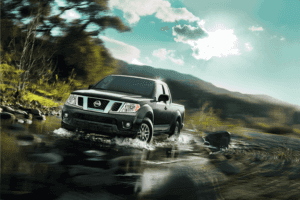 One major benefit when it comes to buying a new car is the warranty that comes with it. Most likely, the manufacturer's warranty will cover at least the first few years that it's in your possession. It's comforting to know that, if something arises that falls under the warranty's conditions, you won't be financially responsible. Fuel economy is another pro for choosing a new vehicle. It's a good bet that a new car will provide you with better gas mileage than a used car.
If you're on the hunt for a vehicle to accommodate your growing family, you're sure to be interested in one that supplies everyone onboard with ample protection throughout the ride. A new vehicle is likely to have the latest safety features like Lane Departure Warning Systems, Adaptive Cruise Control, and Blind Spot Monitoring to give you that extra bit of reassurance on the road.
Similarly, depending on the particular model you choose, a new car is probably going to have all the latest technology as well. Handy features like having access to convenient smartphone apps, hands-free calling, and voice-command systems can all be at your disposal for an overall more enhanced driving experience.
The Benefits of Buying a Used Car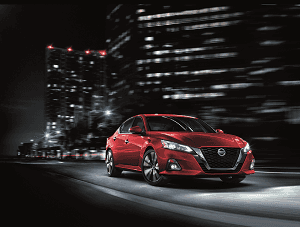 A significant plus for buying a used vehicle is that there's a good chance you'll get a lower interest rate than if you were to buy new. Another benefit is that, after a new vehicle is out on the market for a few years, valuable information about its dependability and aspects of its overall performance become known that were not readily available when it was brand new. As a result, you're able to do your homework to decide which is best for you.
You might also consider checking out a contact our team/a> here at Nissan of Mobile serving Mobile, Prichard, and Saraland to set up a convenient time for you to take a few out for a spin.