Nissan Altima Lease Deals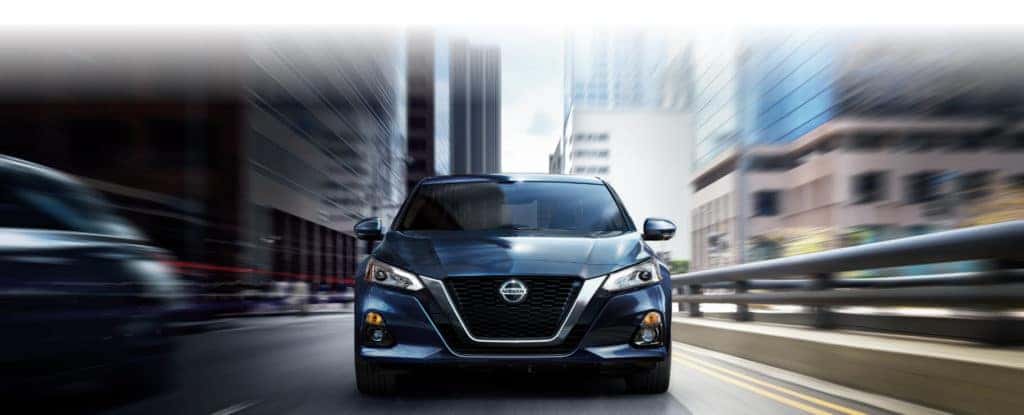 Sitting behind the wheel of a sleek and stylish sedan, such as the Nissan Altima, can help you get more out of your trips around Mobile, Prichard, and Saraland. However, if it's not the right time to buy a new car or you're not keen on the responsibilities of owning a car just yet, you've got other options. You can easily find Nissan Altima lease deals that work for you.
At Nissan of Mobile, we're going to provide a little insight into the Altima. We'll also go over some of the benefits of leasing an Altima.
Nissan Altima Specs & Details
When you're thinking about leasing a Nissan Altima, you'll want to know a little more about the vehicle, so you can be sure that it's what you're looking to drive for the next few years. The Altima comes standard with a 2.5L Direct Injection Gasoline 4-cylinder engine that can produce 188 horsepower and 180 lb-ft of torque. Of course, opting for the 2.0L VC-Turbo™ engine will increase the output to 248 horsepower and 273 lb-ft of torque.
The Altima comes outfitted with the Advanced Drive-Assist® Display, which provides vehicle information and displays your incoming text messages. The NissanConnect® 8-inch touchscreen gives you access to your media options as well as Apple CarPlay® and Android Auto™, which integrate your Bluetooth®-paired phone into the screen so you can easily access it.
The Nissan Altima lease also includes a few driver-assisting technologies that can help you on your journey. The Intelligent Forward Collision Warning can detect an imminent collision and warn you, while the Automatic Emergency Braking provides enough brake pressure to reduce the severity of impact while giving you time to react and stop the vehicle completely.
Leasing a Nissan Altima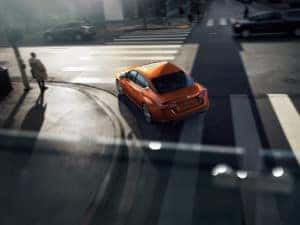 If you're set on a Nissan Altima lease deal, you'll want to learn how leasing differs from buying. When you lease, you're not required to make a down payment, and you'll even potentially see lower monthly payments than if you'd have financed the Altima.
Nissan leases only last for a few years, so you won't be tied to the vehicle or carry the responsibility with ownership, which includes regular maintenance and repairs. When the lease term ends for your Nissan Altima, you'll have a few options to consider as your next steps. You can simply turn the vehicle in and walk away, you can purchase the Altima from its lease or you can lease an entirely new Nissan model to enjoy the updated features and style.
Take the Next Step with Your Nissan Altima Lease
At Nissan of Mobile, we hope you learned a lot from this Nissan Altima leasing guide. However, while you learned enough about the vehicle and the leasing process, you can always benefit from learning more. When you're ready, you can drop in and see us to talk about leasing as well as getting first-hand experience with the Altima from behind the wheel.
Schedule your test drive with us today at Nissan of Mobile so you can see if leasing a Nissan Altima is right for your adventures throughout Mobile, Prichard, and Saraland!