Nissan Dealer Belforest AL
If you're thinking about snagging a snazzy Nissan for your next ride, you'll want to stop by our Nissan dealer near Belforest, AL. At our dealership, we've customized the car-shopping process to make it easier and more enjoyable for drivers like you to get the ideal car. Our inventory is loaded with appealing options and our financing process has been streamlined to improve efficiency.
Keep reading this article to learn more about Belforest and the many services offered at Nissan of Mobile.
About Belforest AL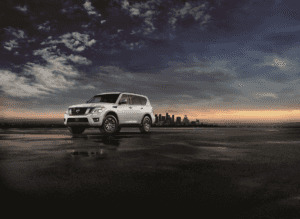 The traditional town of Belforest, AL, is home to an inviting community that takes pleasure in cultural entertainment, social events, and good food. As you move through the downtown streets, you'll find a number of ma and pa restaurants that offer exquisite cuisine and treat customers like part of the family.
Belforest is also surrounded by vast natural beauty, from lakes and rivers to dense forests perfect for hunting, hiking, or camping. You can also spend the day fishing, which is a popular activity shared among the locals.
The vibrant scene surrounding Belforest is waiting to be explored. Before perusing the town, however, you'll want to get a quality ride from our Nissan inventory.
Inventory at Our Nissan Dealer
Our dealership has put together an expansive list of Nissan models so you can compare options and features all in one place. This one-stop shop approach makes finding your ideal vehicle much simpler.
Perhaps, you'd like to take a closer look at the fuel-efficient Nissan Versa or get behind the wheel of the powerful Nissan Frontier? You can do that by visiting our dealership and browsing through our showroom.
You can also learn about some of our other models by visiting our online inventory. Here, you'll find everything from the comfortable Nissan Altima to the versatile Nissan Rogue. Or, if you love heavy-duty trucks, get more information about the impressive Nissan Titan.
All of these appealing models and much more can be found at our online inventory. So, start browsing today!
Financing at Our Dealership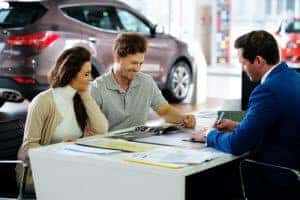 Financing with us is just as simple as finding that beautiful Nissan. Our consultants can help guide you through the process while answering any of your questions along the way.
We use tools to make financing easier, such as our trade-in calculator or our guide to selling us your car. By filling out some information, you can get an idea of how much your current vehicle is worth.
Also, if you want to discuss loans, you'll be happy to know that our dealer has forged close bonds with local banks and lenders, so we can help you walk out with a favorable loan regardless of credit.
Start the financing process today by filling out an online pre-approval form now!
Servicing Your Nissan
The benefits to servicing your car at our premier service center are numerous. First, our trained technicians are highly skilled and capable of handling any type of repair. Second, we have a full list of service specials that will help you acquire discounts, coupons, and much more.
Plus, we can quickly get the right part for your vehicle and install that part with ease. If your Nissan needs a quick inspection, then schedule an appointment online today!
Why Wait? Schedule a Test Drive at Our Nissan Dealer near Belforest AL
Once that special Nissan model jumps out and grabs your attention, it's time to take her out for a spin. You can easily schedule a test drive by contacting Nissan of Mobile today!