Nissan Dealer Grand Bay AL
In the Grand Bay area and searching for a new or pre-owned Nissan vehicle? Look no further than Nissan of Mobile. From the moment you step into our doors, knowledgeable and welcoming staff will make you feel right at home.
What are you waiting for? Continue reading to see why our local Grand Bay Nissan dealer is the perfect place to purchase your next vehicle.
Providing Excellent Customer Service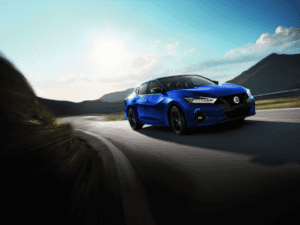 Here at our local Nissan dealer, we take pride in providing top-notch customer service, starting with our incredible sales team. Friendly and informative staff are always available to assist you throughout every step of the car buying process.
Whether choosing the perfect Nissan Model to fit your lifestyle, working together to develop a personalized financial plan, or ensuring your Nissan is always running as smooth as possible, our staff goes above and beyond to lend a hand.
At our Grand Bay Nissan dealer, our personnel work hard every day to ensure your utmost satisfaction with each visit.
One Amazing Selection, Two Amazing Ways to Shop
Just as our customer service is top-notch, so is our extensive inventory of new and pre-owned Nissan vehicles. You have places to go and things to do, and we've got the ideal car to get you there.
Choose the sleek Nissan LEAF and stay connected with the latest technology while reducing your carbon footprint. Rule the streets and invoke envy in the stylish and savvy Nissan Altima. Conquer the day and always get the job done with the rugged Nissan Frontier.
Can't wait to begin searching for your next Nissan? With our streamlined online inventory available 24/7, you don't have to! Finding a new Nissan just got even easier!
Visit us online, then stop into our Nissan dealership Grand Bay for a closer look. Whichever the model, with Nissan, you can't go wrong.
Service You Can Depend On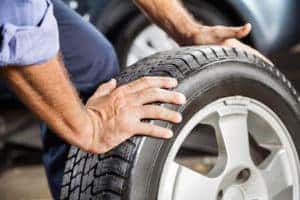 Driving to work or driving across the country, you need a car that will get you there safe and sound. Our Service center is the ultimate stop to keep your Nissan vehicle in tip-top shape.
When it comes to our customers, we never stop working. We believe you shouldn't, either. That's why our Grand Bay Nissan service center has free high-speed WiFi so you can work while you wait.
State-of-the-art vehicles deserve a state-of-the-art dealership. Our gorgeous dealership features comfortable waiting areas, community room, Television, premium snacks, even a coffee bar.
Come on into our Grand Bay Nissan dealer and shop in style!
All About Grand Bay AL
Did you know most of the rural land surrounding Grand Bay is planted in pecan trees? Pecan farms provide substantial income for those working in agricultural fields and are an important part of Grand Bay's history.
The team at Grand Bay Nissan puts the same exact value and care into our work as those farmers who helped grow our town, and we will always continue to honor the tradition of providing a superb Nissan experience.
Visit Our Nissan Dealer near Grand Bay AL Today
Whether planning a summer road trip or looking to streamline your daily commute, Nissan of Mobile, AL, is the perfect destination. Stop in our Grand Bay Nissan dealership for a test drive or contact us if you have any questions