2022 Nissan Frontier vs Ford Ranger

---
If you need an energetic light-duty pickup to take around the streets of Mobile, Prichard, or Saraland, Alabama, there are a few options to consider. While there are plenty of options out there, the 2022 Nissan Frontier and the 2021 Ford Ranger seem to be preferred choices by a lot of drivers. So, of these two options, which one is better suited for you?
At Nissan of Mobile, we're here to help you get a better sense of the Frontier vs. Ranger so you can see what they offer and how they differ. Keep reading to get started.
---
Nissan Frontier vs Ford Ranger: Engine Specs & Performance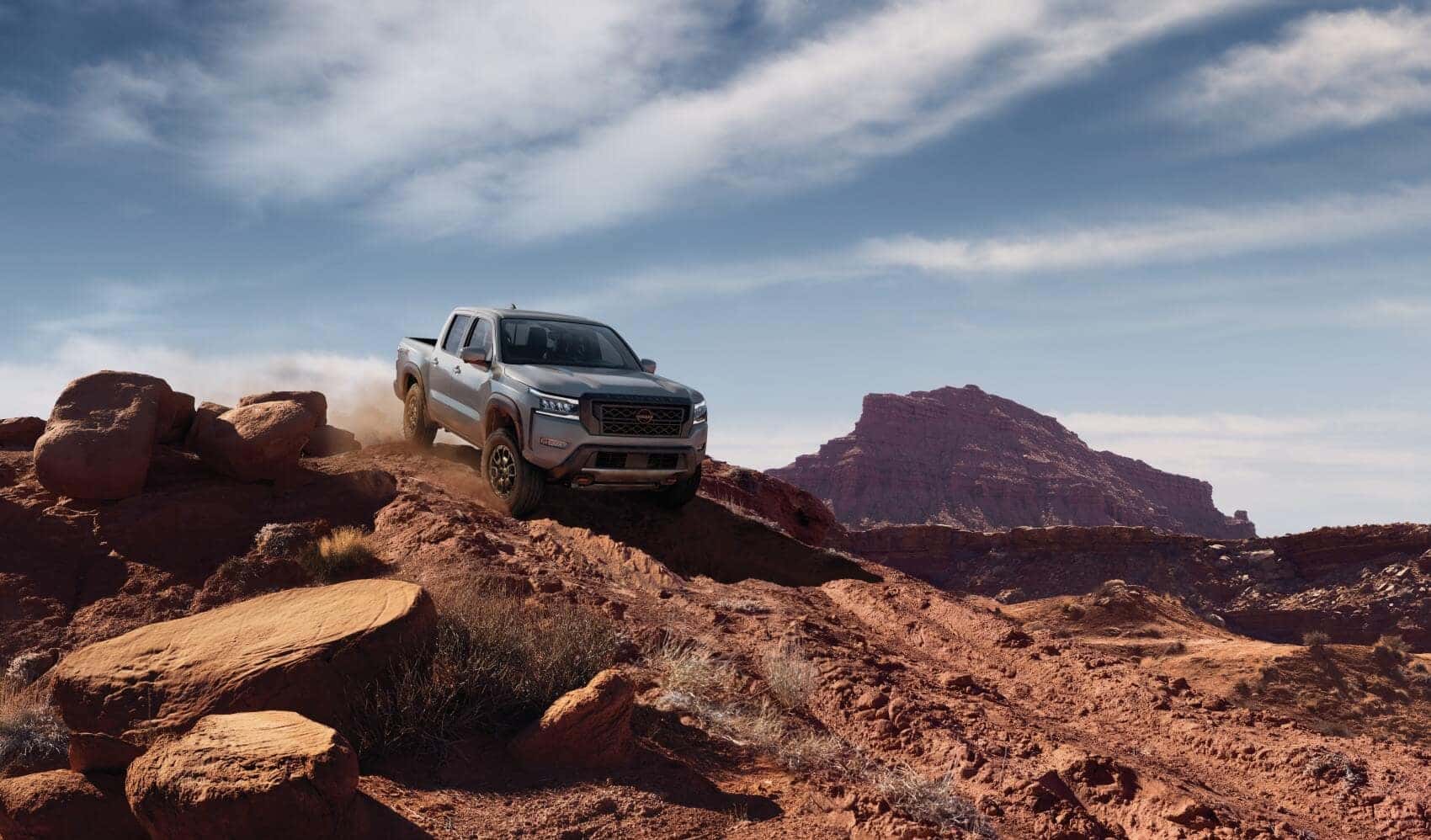 There's a rather big difference in the engine size and performance between the Frontier and the Ranger. The Nissan Frontier comes standard with a 3.8L V6 engine that's mated to an automatic transmission. The Ranger includes an automatic transmission and features a 2.3L EcoBoost® 4-cylinder engine.
In terms of performance, the Frontier can boast 310 horsepower. The Ford Ranger, on the other hand, falls a bit behind with just 270 horsepower.
In-Cabin Features & Technology
The Nissan Frontier vs. Ford Ranger differences continue when it comes to their respective cabin features. The Frontier comes standard with an 8-inch touchscreen display, while the Ranger offers its display as an available option at the base level.
The Frontier also comes standard with Apple CarPlay® and Android Auto™, connective features that allow you to seamlessly synch your smartphone directly to your truck. Once connected, you can use the touchscreen display to filter through your phone's digital library, view text messages, and utilize compatible apps without having to touch your phone.
These features are also offered with the Ford Ranger; however, you'll only find them if you upgrade to a higher trim level that includes the optional SYNC®3 technology.
Cab & Bed Configurations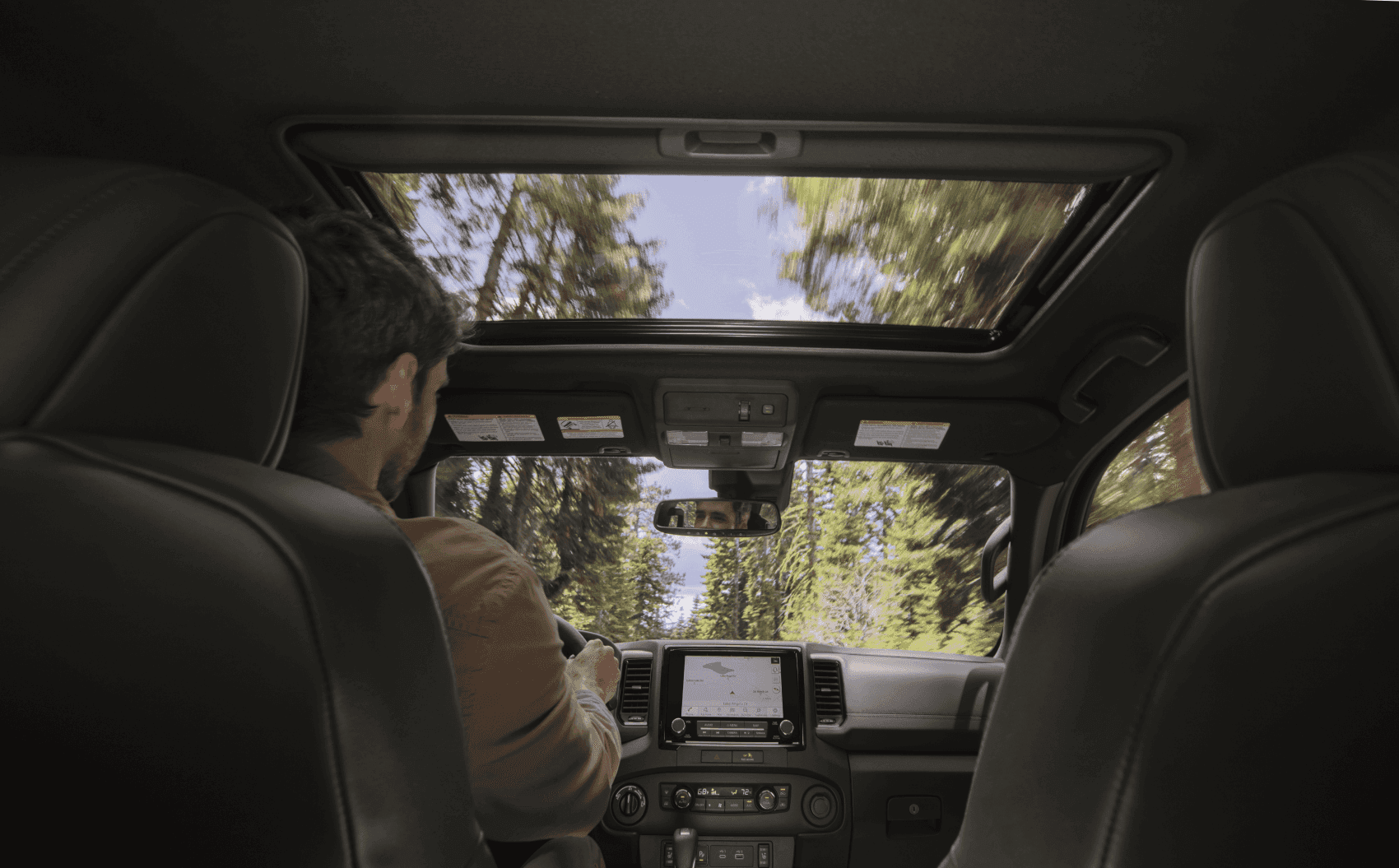 These trucks both offer a cab that can accommodate rear-seat passengers. Comparing the standard dimensions of these trucks, the Frontier back row offers more headroom with 36.6 inches compared to the Ford Ranger, which only offers its back-row passengers 35.9 inches of headroom. With the Ranger, adult passengers might feel a bit more cramped in back.
Having a spacious cargo bed is crucial whether you're planning a trip with your family and need the space for belongings or headed to the jobsite and need to transport materials.
There's a slight difference between these trucks and their respective beds. The Nissan Frontier cargo bed measures out to 6.1 feet. The Ford Ranger, on the other hand, is a slightly smaller at an even six feet. While not a huge difference, the Frontier offers a bit more room in back.
---
Frontier vs Ranger: Choosing the Right Light-Duty Pickup
Now that you've read about the 2022 Nissan Frontier vs. 2021 Ford Ranger, you're better suited to choose which light-duty pickup truck is right for your specific needs.
While reading, you probably noticed the Nissan Frontier has a bit more to offer. Our comparison only scratched the surface, so why not learn more by taking it out for a spin? That way, you'll be able to see firsthand how it will perform on the roads around Mobile, Prichard, and Saraland, AL.
Contact us at Nissan of Mobile to schedule your test drive with us!
---