Nissan Maintenance Schedule

The team at Nissan of Mobile serves to please drivers around Mobile, Prichard, and Saraland, Alabama. As such, we place high importance on the longevity of your Nissan sedan, truck, or SUV. In order to sustain the quality you've come to expect with Nissan vehicles, it's imperative to follow the Nissan maintenance schedule to stay on track.
---
5,000 Miles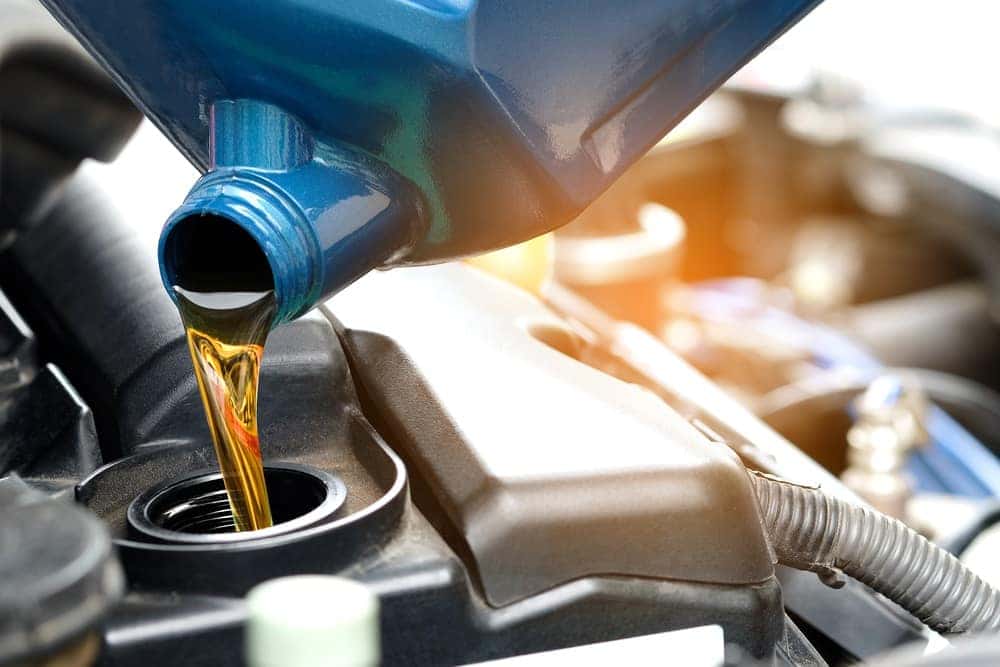 Depending on the type of Nissan model you drive, you should expect to change your oil between every 5,000 and 10,000 miles. Maintenance at this range includes an oil change and oil filter replacement along with a tire rotation.
While this is perhaps the most common type of maintenance you'll experience with your Nissan maintenance schedule, it's one that shouldn't be overlooked. Proper oil intake keeps your motor performing as intended.
10,000 Miles
The oil, oil filter, and tire rotation will again be performed as mentioned above. However, the 10,000-mile mark also introduces several new inspections and repairs, such as:
Inspect brake pads and rotors
Check Continuously Variable Transmission (CVT) fluid
Replace windshield wipers
Technicians in our service center will also check your Nissan's alignment to ensure safety as you traverse the roads. In addition, they will examine the front driveshaft boots for any tears or cracks that allow debris inside the vehicle.
20,000 Miles
On top of what's included with the initial 5,000-mile maintenance checkup, this time technicians will take a look at your vehicle's exhaust system to repair any potential leaks or damage. Aside from checking the axle and suspension of your Nissan car, the vehicle's fluid levels will also be checked.
30,000 Miles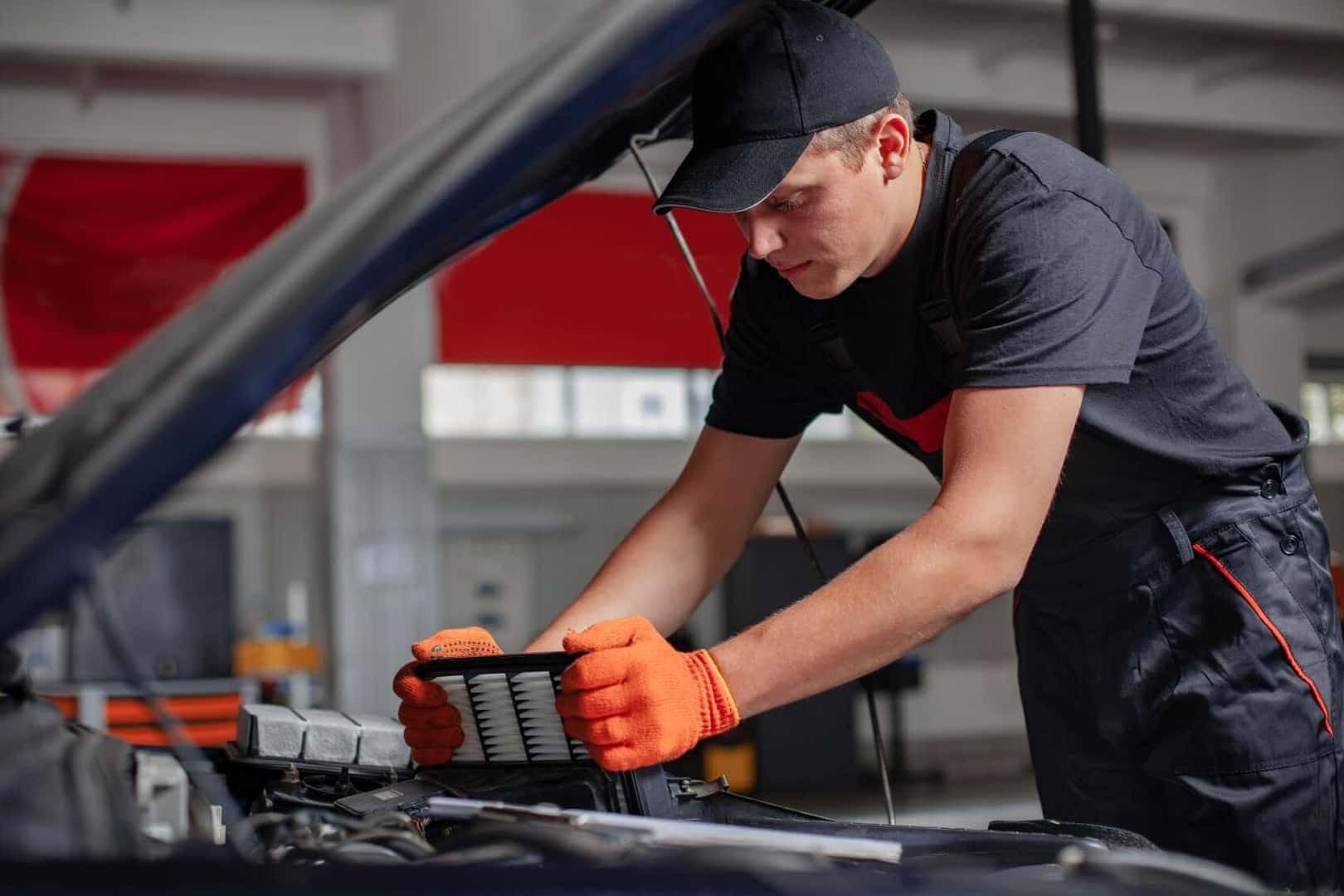 At the 30,000-mile mark, the maintenance goes more in-depth than before. Typically, this is when your Nissan's engine air filter is replaced; this part traps dirt and debris from entering the engine.
Additionally, the in-cabin air filter will be replaced as well as the battery for the Nissan Intelligent Key. This precedes the oil and oil filter change, tire rotation, and fluid top-off.
40,000 Miles
Once your vehicle reaches 40,000 miles, it's important to bring the vehicle in for a seat belt inspection. If necessary, the brake fluid and transmission oil should be replaced to sustain safety as you drive.
Lastly, the EVAP vapor line—a system designed to keep fuel fumes from leaking into the cabin—will be checked along with the fuel line. The windshield wiper blades will be replaced again as well.
---
Schedule Nissan Maintenance Today
At Nissan of Mobile, it's our hope that our Nissan maintenance schedule was easy to follow. We understand the complexities of cars, which is why we strive to provide peace of mind.
If your vehicle is in need of maintenance, schedule an appointment online to get started. Whether you're in Mobile, Prichard, or Saraland, AL, we're conveniently located to provide efficient service. Let us know how else we can assist by stopping in, calling by phone, or sending us a message online.