Nissan ProPILOT™ Assist Technology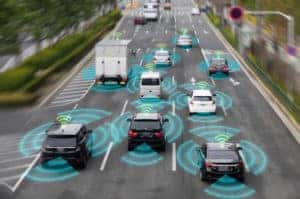 Over the years, driver-assistant technology features have advanced in ways we never imagined. From safety features to powertrain systems and navigation, these features were designed to be your partner out on the road.
One manufacturer that's leading the way when it comes to these innovative technology features is Nissan, and one of their popular driver-assistant systems is Nissan ProPILOT™ Assist.
Here at Nissan of Mobile, we're dedicated to helping the drivers of Mobile, Prichard, and Saraland, AL, have a fun and informative car-buying experience. Check out our Nissan ProPILOT™ Assist review to learn more about this advanced system.
What Is Nissan ProPILOT™ Assist?
The Nissan ProPILOT™ Assist system is essentially a combination of the Intelligent Cruise Control feature and the Steer Assist technology features. It helps you with daily commutes and long highway trips by monitoring the flow of traffic and acting accordingly. This system can bring your vehicle to a full stop and then automatically speed back up when traffic starts flowing again.
There's a reason the word "pilot" is in the name: it represents your co-pilot out on the road. This system will support braking, accelerating, and even steering.
How Can Nissan ProPILOT™ Assist Help Keep Me Safe?
The Nissan ProPILOT™ Assist system's main goal is to help keep you safe and provide you with a relaxing driving experience by monitoring and providing:
Speed Control
Lane Centering
Braking Assistance
When it senses you've removed your hands off the wheel, it'll provide a series of alerts and warnings until you place your hands back on the wheel. If the system realizes the car isn't being used as intended, it can also help bring your vehicle to a complete stop.
This system also monitors the distance between your car and the cars traveling in front of you to maintain a safe distance and help avoid any frontal collisions. It'll also help keep you securely in the middle of your lane by monitoring lane markings and providing gentle steering corrections when it senses you drifting.
The features this system offers are especially helpful to teenagers, the elderly, and people just learning how to drive. Inexperienced drivers will feel more confident out on the road when they have a safety system assisting them on their drives.
Can I Turn Off Nissan ProPILOT™ Assist?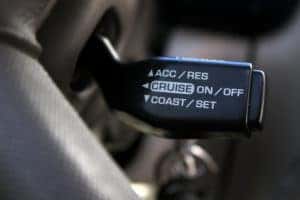 Yes, turning off the ProPILOT™ Assist system is as simple as turning a switch on the steering wheel. When you're driving on backroads or simply feel you don't need help from the system during a period of time, you can easily switch it off and then back on again when you deem it necessary.
Come On By Our Showroom!
Now that you know all about the Nissan ProPILOT™ Assist system, it's time to come by our showroom and check out our models that come equipped with it. Here at Nissan of Mobile, we want to help the drivers of Mobile, Prichard, and Saraland, AL, find their dream vehicle that includes all the advanced technology features they desire.
For more information, call or stop by today!