2022 Nissan Sentra Interior
---

Looking to add more
oomph
and excitement to your commutes around Mobile, Prichard, or Saraland, Alabama? If so, then you'll want to get a closer look at the
2022 Nissan Sentra
interior.* It's stylish, spacious, and packed with all the modern amenities you'll need to take your everyday drives to a whole new level.
If you think this sleek sedan is for you, check out Nissan of Mobile's guide to the 2022 Nissan Sentra interior below to get an idea of what it's like to sit behind the wheel of this upcoming model.
Nissan Sentra Interior: Where Style Meets Comfort
---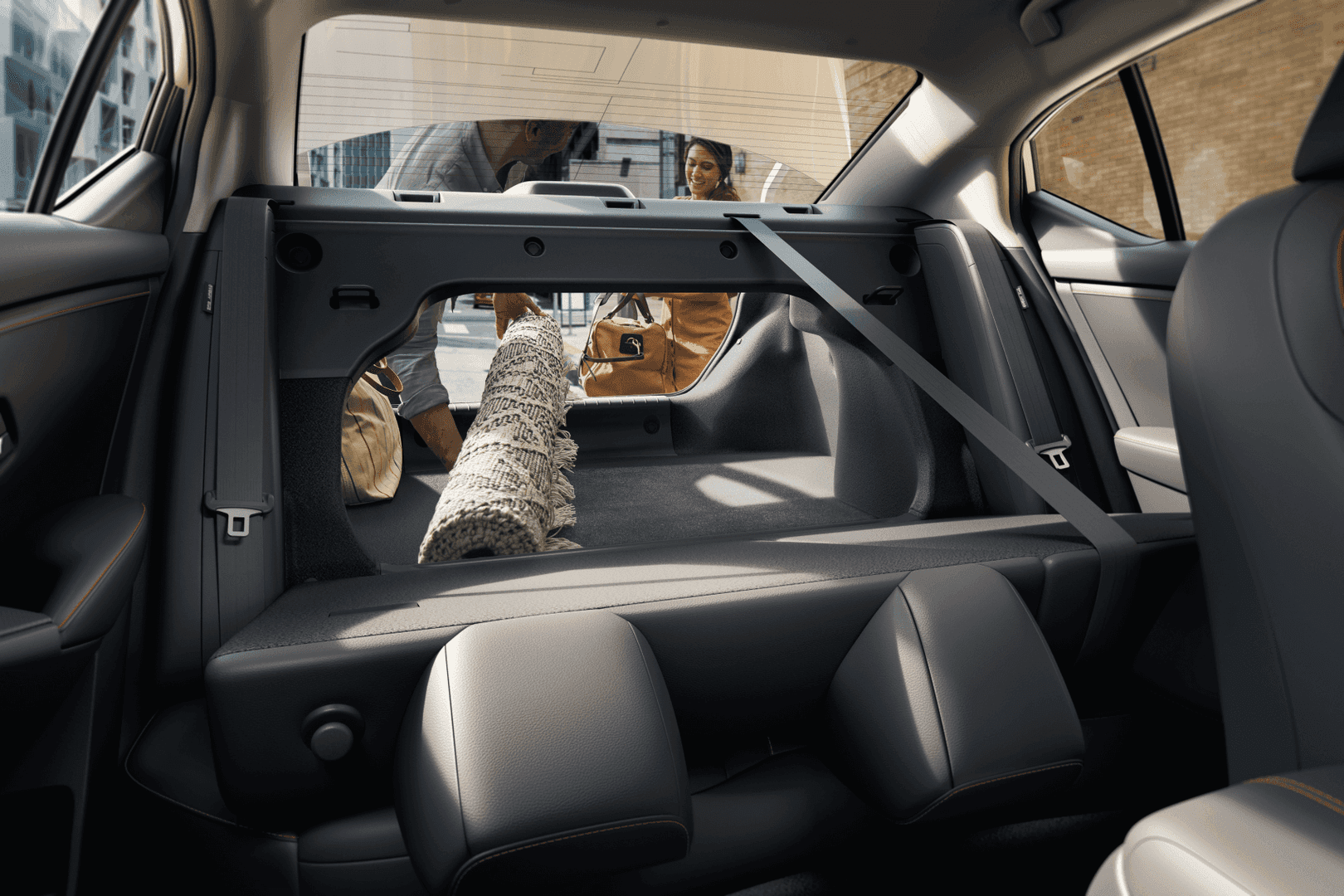 Get behind the wheel of the Nissan Sentra and experience an interior designed with space, style, and comfort in mind.
Starting with space, the Sentra provides ample room for up to five passengers to stretch out comfortably. Plus, with an estimated 14 cubic feet of cargo space, you'll have plenty of room to bring all your gear along for the ride.
Then, there's style. With the Sentra, it doesn't matter where you're headed. It's equipped with premium materials, including available quilted leather seating, so you'll be sitting—and driving—in the lap of luxury.
Finally, we come to comfort. The Sentra is all about keeping you and your passengers comfortable for the road ahead. That's why it offers so many amenities. Take the available heated steering wheel, for example. If your morning commute calls for chillier temperatures than you're used to, you can turn on this feature to keep your hands warm.
If you're looking for a way to keep you and your front-seat passenger comfortable, this sedan offers available Dual Zone Automatic Temperature Control. No matter what your personal preferences are, you and your front-seat passenger will have the freedom to set your own individual temperatures to ensure a more comfortable ride for you both.
Advanced Interior Technology
---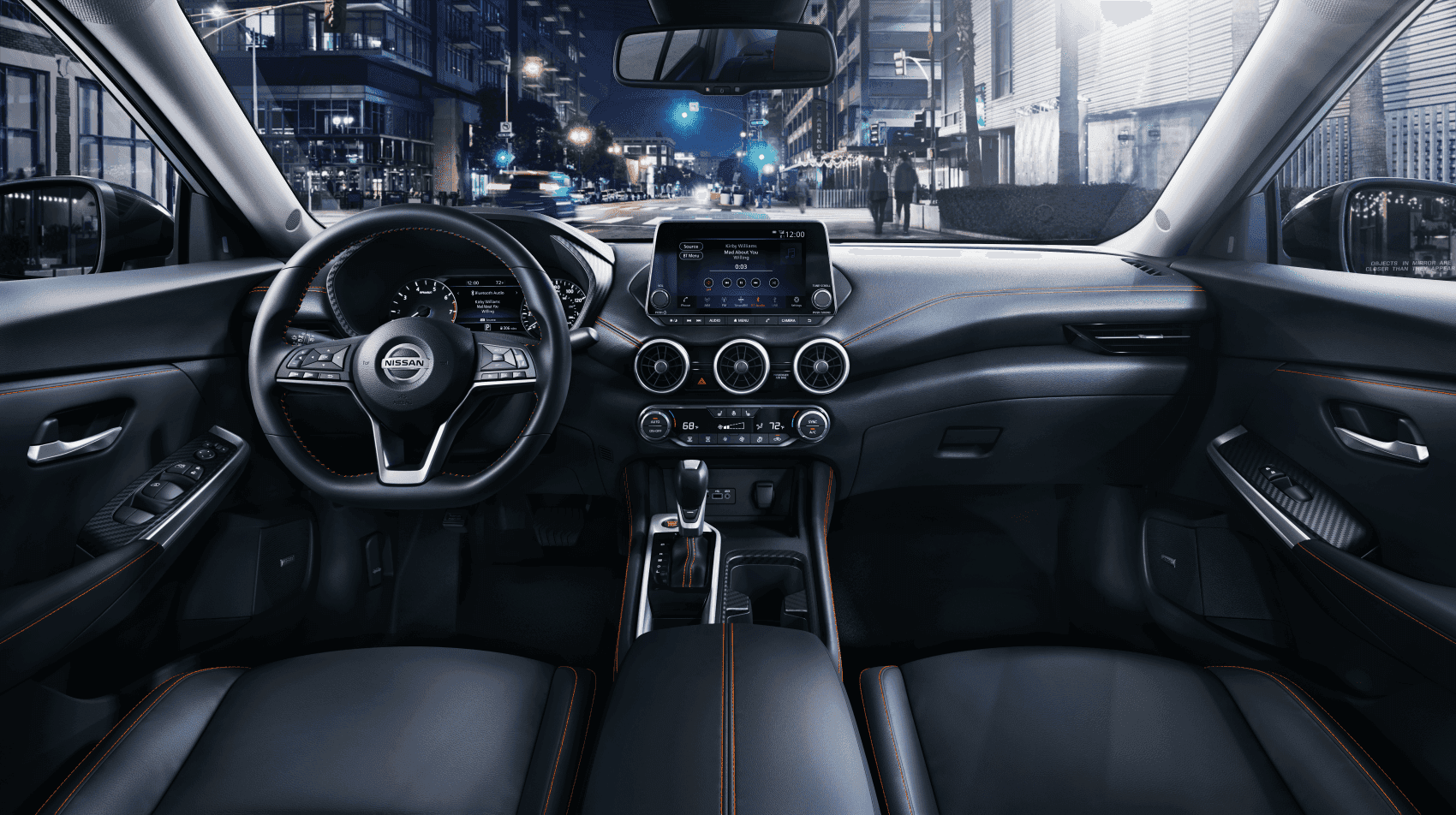 There's more to the Nissan Sentra interior than just comfort, space, and style, though. If you're looking for a sedan that can deliver an easier and more entertaining drive, take a closer look at this Nissan.
The Sentra comes with a wide variety of technologies to help you stay connected and entertained while you're behind the wheel. This includes Apple CarPlay® and Android Auto™, two innovative smartphone integration features that bring all your favorite features and apps from your mobile phone right to the intuitive infotainment screen. Both of these capabilities are said to come standard with this sedan.
If you find yourself caught in rush-hour traffic, count on the Sentra to help you pass the time with the optional Bose Premium Audio System. Paired with the quiet interior, the Bose Premium Audio System 8-speaker setup immerses you in a concert-like experience with every song on your playlist.
Nissan Sentra Interior Safety Features
---
Lots of cars come with an interior designed for safety, but the 2022 Nissan Sentra takes it to a new level. Inside this well-equipped sedan, you'll find a variety of features that work to ensure your peace of mind whenever you're behind the wheel.
One of these safety features is the Intelligent Forward Collision Warning system that's said to come standard with this model. Using front-mounted cameras and sensors, this feature can detect potential forward collisions and provide alerts to help keep everyone safe.
Experience the 2022 Nissan Sentra Interior
Stylish, comfortable, and spacious, the 2022 Nissan Sentra interior has what it takes to boost your driving experience to the next level. If you're in Mobile, Prichard, or Saraland, AL, find out how soon you can get a firsthand look at this impressive interior! Just contact the team at Nissan of Mobile to be among the first to schedule your test drive.
* Model not yet released. All specs mentioned herein have been cited from Car and Driver and are subject to change by the manufacturer.