We Buy Cars – Sell Us Your Car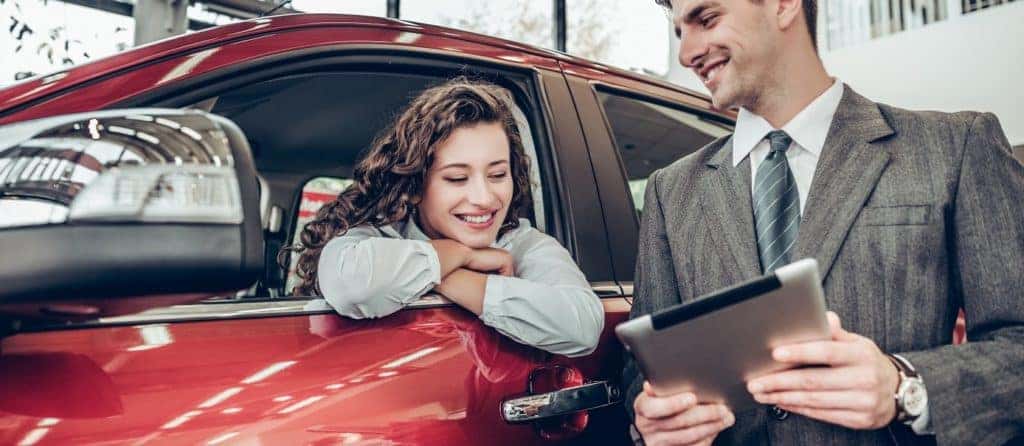 If you've been thinking about saying goodbye to the car you currently own—whether it's due to wanting an upgrade or perhaps even a move—we're here to help with that send-off. Indeed, maybe you're currently on the search for that next vehicle and it's time to say goodbye to the car you currently own. Then again, maybe you're thinking about becoming a one-car family.
If you're selling your car near Mobile, Prichard, or Saraland, get in touch with us at Nissan of Mobile. We buy cars at our Nissan dealership, and we'll deliver the value your car deserves.
Why Sell a Car to Nissan of Mobile?
We're always seeking to bolster the pre-owned inventory at our dealership, and your vehicle may qualify for it! We always take any trade-in seriously. If you're upgrading to a new car or perhaps retirement means you don't need two cars anymore, you might be looking to sell your vehicle.
We want to make things easy for you at our dealership. When you sell your car, you don't have to go through the entire process of placing ads in the newspaper or responding to messages online. If you sell a car privately, you're on your own when it comes to the sale and the paperwork.
When you sell to our Nissan dealership, we'll handle the paperwork and provide the proper send-off for your vehicle.
What's My Vehicle Worth?
Our goal is to provide a quick answer to this question. Use the Value Your Trade tool on our website to get a better idea of what your vehicle may be worth.
When you're using this tool and describe your vehicle accurately, you'll receive an approximate trade-in value. Visit our location, and we'll complete an in-person assessment of the car to provide the final value of the trade.
A written appraisal will be provided that will be valid for 72 hours. Feel free to think things over and get in touch with our team if you have any further questions about the trade-in value.
Providing Nissan Finance Solutions
We've gone over the trade-in process and talked a bit about selling your car. Now, you may be ready to get behind the wheel of your next car. A Nissan finance application can be filled out securely on our website. That's right, you can get pre-approved to buy or lease your next Nissan just by filling out this online application.
Our sales team is here to set up a test drive, too. If you're selling your car, that in-person estimate can be completed while you're visiting us for the test drive. We'll explain how the money from selling your car can be used toward your next car and present a finance package that works for you.
Sell Your Car to Nissan of Mobile
At Nissan of Mobile, we assist drivers looking to sell their current vehicles. Are you considering selling yours? We're here to assist Mobile, Prichard, and Saraland drivers. Get in touch with us for an estimate or use the online Value Your Trade tool today!