Nissan of Mobile
SERVICE DEPARTMENT
---
Hours
Monday - Saturday: 7:00 AM - 6:00 PM

---
Service Amenities
Wifi
Customers are encouraged to bring along a mobile device and enjoy free high speed WiFi while you wait.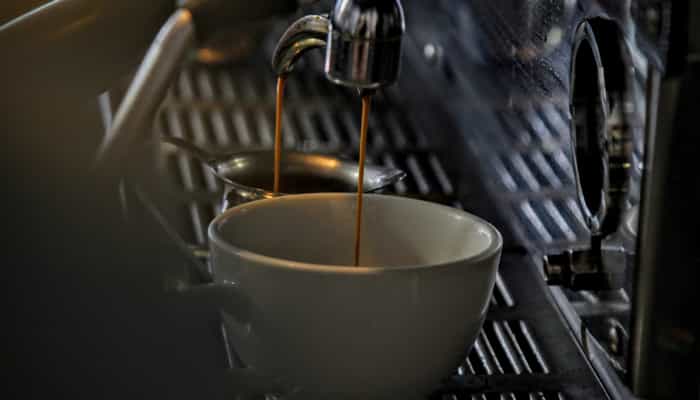 Coffee
Fuel up on free, freshly brewed coffee while our experts service your vehicle.
HDTVs
Kick back and catch up on your favorite shows while you wait, available on our HDTVs.
Rideshare
Have somewhere you need to be? We will call a rideshare service for you.

Welcome to Our Nissan Service Department
Whether your vehicle is in need of routine service, much-needed maintenance, or emergency repairs, our Nissan service department team is here to meet all your automotive service and maintenance needs. Each of our service bays is outfitted with the latest automotive tools and diagnostic technology that our professional technicians use to conduct multi-point inspections and routine repairs and service.
Whether you bring in your vehicle for Nissan service, a part replacement, or a routine inspection to make sure your vehicle is in good condition, it will be in great hands. Our team is skilled, knowledgeable, and Nissan certified, so they're well-versed with Nissan engineering and technology.
They'll be able to provide your vehicle with the care, service, and attention it needs to get back out on the road and perform at its best! After your vehicle's service, maintenance, and repairs are completed, it will drive as it did the first day you took it home!
Our Service Commitment
At Nissan of Mobile, our commitment to our customers is our #1 priority. That's why we provide our service center right on site, so you'll never have to go far to keep your Nissan always running like new.
At Nissan of Mobile, our commitment to our customers is our #1 priority. That's why we provide our service center right on site, so you'll never have to go far to keep your Nissan always running like new.
With a combination of our highly qualified and knowledgeable auto technicians, plus plenty of amenities and online resources, we've geared our Nissan service department to be extremely accommodating and make keeping up with your vehicle's maintenance easier than ever.
No matter what you bring your vehicle in for, our auto technicians can tackle any issue you present. From oil changes to transmission replacements and everything in between, we'll fix your vehicle quickly and efficiently.
Plus, we offer tons of amenities while you're waiting for your vehicle to be finished. If you choose to hang out in our waiting area, you can enjoy complimentary coffee, Wi-Fi, and HDTVs. Or, if you need to be somewhere, we'll call a rideshare service for you!
Routine Service & Maintenance
The best way to keep your Nissan in great shape and performing at its best is by following through with its recommended service and maintenance. Whether it's an oil change, a tire rotation, a spark plug replacement, or even a more complex repair, it's important to keep up with service to ensure any issue is handled in a timely manner. You can be sure of that when you bring your vehicle into our Nissan service department!
When you bring in your vehicle regularly, it allows our team of Nissan technicians to periodically inspect your vehicle. They'll be able to track the wear of specific components. They'll also be able to spot if an issue is forming under the hood. By providing service right there on the spot, they'll help you avoid a major problem on the road that could lead to costly repairs.
Another major benefit to having your vehicle serviced regularly is that it can help your vehicle last for the years and miles ahead. Staying on top of routine service and parts replacements means your vehicle will perform at its most efficient and you'll be able to keep it on the road longer!
Nissan Parts & Service
Did you know we also offer Nissan OEM (original equipment manufacturer) parts and accessories? For our DIY auto maintenance enthusiasts, we have your tires, batteries, spark plugs, and more right here at our parts center.
These parts are recommended over aftermarket parts because they're specifically designed for your vehicle so they'll provide the perfect fit. They're also made from higher quality materials, so they'll last longer.
While aftermarket parts are a general fit, they're made from cheaper materials that may not last for the duration. This could lead to premature wear or breakage, resulting in having to replace that specific part or component more frequently.
You can easily order parts online by filling out some quick information about your vehicle. If we don't have the part you need, we'll order it for you in a timely manner and let you know when it arrives at our service center!
A Collision Center for Your Convenience
At Nissan of Mobile, we understand that accidents happen, and you shouldn't have to stress about finding a reliable collision center. That's why we provide a convenient, trustworthy collision center right near our showroom.
Our full-service collision center team provides roadside assistance, plus a free estimate on your vehicle. You can even schedule an appointment online, and we'll contact you to confirm ASAP!
Service Specials
We also offer service specials to make keeping up with your vehicle's maintenance financially convenient. Simply print out the coupon for your desired service, present it when you pick up your vehicle, and we'll apply it to your total cost. These Nissan service specials will help you save on your vehicle's routine automotive service!
Nissan Express Service
If you're in need of a few different services but can't be left without your vehicle for too long, don't worry. Nissan Express Service is here to help you get your vehicle's most important needs attended to in a timely manner so you can get back out on the road in no time!
Nissan Express Service includes:
Oil and filter change
Tire rotation
Battery service
Air/cabin air filter service
Wiper blade replacement
And more!
You'll have all the important types of routine service performed in one quick visit with the expert team in our Nissan service department!