Tips for Financing a New Car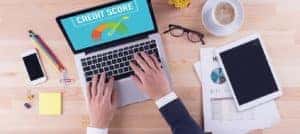 The journey to buying a new car is an exciting process that contains several important steps along the way. One of the most important steps is securing terms that best suit your lifestyle and budget. Doing so can really make the difference between a good car buying experience and a great one.
At Nissan of Mobile, our financing team is committed to helping you hit the roads of Mobile, Prichard, and Saraland with confidence. To learn some helpful tips on financing a new car, continue reading this helpful guide below!
Five Important Tips for Financing a New Car
Next to buying a home, financing a new car is often the biggest investment a person makes in their life. Knowing this, it helps to take some time and put yourself in the best position. Financing a new Nissan provides several benefits including an extensive warranty, access to special discounts along with the guarantee that your vehicle is free of any wear or damage.
Once you explore your options and settle on a model you like, consider the following tips:
Know Your Credit Score: The interest you'll pay on your loan will largely be determined by this important number, so it's helpful to know your score before seriously looking into a new car. You can retrieve a free copy of your current number by contacting a major credit reporting agency like Equifax® or by speaking with one of our financial managers.
Know Your Budget: While the dream of a brand-new car is exciting, that feeling won't last long if your monthly bill exceeds your budget. One simple way to plan for success is to apply for pre-approved financing through our site. This way you can devote more time to choosing the perfect new car that's guaranteed to be in your price range.
Pick a Shorter-Term Length: 48 months? 60 months? 72 months? While the notion of lower payments is attractive, you need to remember you're also paying interest on top of your loan each month. To maximize your value, choose the shortest-term length you can afford.
Use the Calendar: While it's possible to secure an amazing deal any time of year, certain months and holidays offer special discounts and programs, which can end up easily saving you thousands of dollars.
Work with a Professional: Whether you're a first-time buyer or a returning customer, working with one of our experienced financing experts is the number one way to secure the best available financing. Not only do they provide years of experience working with local lending agencies and banks, they also can help you lock in special savings and deals on a trade-in.
Finance a New Nissan Today!
At Nissan of Mobile, we can help make the journey of buying a new car an experience you'll never forget. If you're a driver near Mobile, Prichard, or Saraland interested in learning more about our special financing deals, stop by our convenient location or go online to apply for financing today!