Used Car Dealer Belforest AL

You want to make sure you're traveling in a sturdy and reliable vehicle, right? Nissan of Mobile, our used car dealer near Belforest, AL, has an inventory for you.
If you're heading to a day out at the splash pad in Fairhoper's Community Park or going to the beach, you want to have a dependable car that can handle anything you come across. With an inventory full of used and certified pre-owned vehicles, we're sure you'll find a car suitable for your lifestyle needs.
Showroom Full of Used and Certified Pre-Owned Vehicles
Our used and certified pre-owned inventory consists of sedans, SUVs, and trucks, allowing you to choose a model that fits you and your family's needs. Each model at our Belforest used car dealership has a selection of unique features, such as cruise control, keyless remote, and satellite radio. One of our sales associates will assist you in finding a used model you can count on.
Along with our used cars, our ever-changing inventory includes certified pre-owned models, ensuring you're getting a reliable vehicle. Whether you're toting your kids around or commuting to work, one of our pre-owned cars will be suitable for your lifestyle needs.
Finance Center for Used Cars near Belforest AL
After finding the pre-owned vehicle that fits you, the next step is finding a way to pay for it. Our finance managers at our Belforest car dealership will assist you in crafting a fair and reasonable finance plan. By using our helpful online tools, such as the pre-approval form, we use the information to help you sort through and choose the financial option best for you.
Do you have a vehicle and are looking to trade it in? Our online trade-in calculator offers you a look at how much you'll get if you trade in your current vehicle. This allows you to plan for purchasing a used car at a certain price point. Our finance experts will be available to answer any of your questions, whether it's about purchasing a car or applying for credit.
Service for Your Used or Certified Pre-Owned Car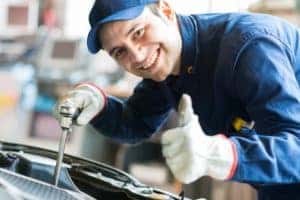 When buying a used car, it's important to stay up to date with all its service needs. Our service center will take care of you and your car, keeping you on the road longer.
Whether it's for a small maintenance service, like an oil change, or a full-on collision repair, our experts will have you on the road in no time. We also suggest precautionary maintenance service by month or mile, allowing you to stay on the road for as long as possible. Use our online form to schedule an appointment at a convenient time for you.
Visit Our Used Car Dealer near Belforest AL
When traveling to places around Belforest, AL, you'll want to know you're driving in a safe and durable car. No matter your style preference, we have an assortment of used and certified pre-owned cars for you.
Visit Nissan of Mobile, your used car dealer near Belforest, AL, to see what we have to offer! Call and schedule a test drive today!
Used Car Specials