Used Car Dealer Tillmans Corner AL
---
If you're searching for the right used car, it always helps to have some options. Maybe you want to compare a couple different SUVs, or perhaps you'd like to explore the technology features in a pre-owned sedan. Well, our used car dealer near Tillmans Corner, AL, has a diverse inventory filled with unique models.
We also have a premier auto repair shop, so your used car will get the attention and care it deserves. If you keep reading, you'll learn more about Nissan of Mobile and the nearby town of Tillmans Corner.
---
GET TO KNOW OUR USED NISSAN INVENTORY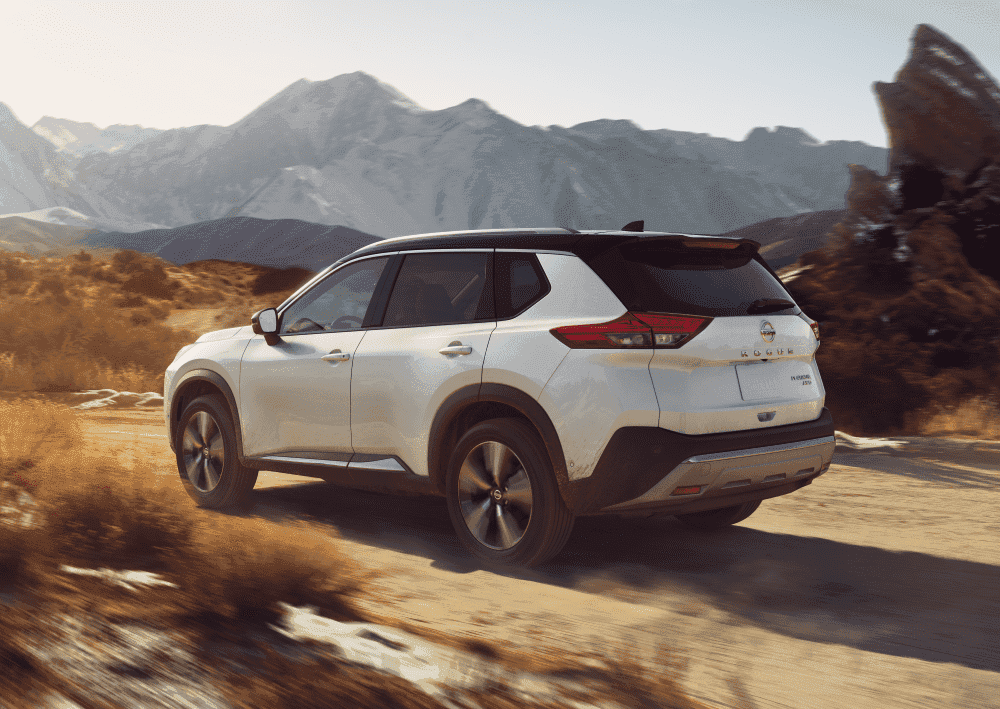 Our used and certified pre-owned Nissan inventory is a compilation of SUVs, sedans, trucks, and crossovers. Each model sports a unique set of features, too. So, if you're trying to keep up with a growing family, or perhaps you want to find a vehicle that fits all your camping supplies, then check out our online inventory now!
One example of a practical sedan that has both high-end performance and a plethora of safety features is a used Nissan Maxima. A pre-owned Nissan Versa is another model worth exploring, especially if you value infotainment systems.
For ample interior passenger and cargo space, look no further than a dynamic, used Nissan Rogue. The versatility of this SUV is appealing, and the overall safety grades out well.
For more information, contact the team at our Nissan dealership or stop in and browse through our showroom!
MULTIPLE WAYS TO BUY
In today's world, it's never been easier to buy your next used car. As always, you're welcome to come to the dealership and have a classic, family-friendly experience with a member of our sales and finance team.
However, if you want to shop from home and set up delivery of your next used car in a matter of minutes, our dealership is proud to offer buyers the option of utilizing AcceleRide®, an online car-buying service.
Featuring a 6-step process, AcceleRide® lets you pick the car you want, get your price, a quote for your trade-in if you have one, review any offers you receive and final prices before completing the purchase, and then schedule delivery. In order to complete any transaction, you'll need to upload proof of valid driver's license and insurance.
Additionally, if you have a car you'd like to sell or trade in, you can use AcceleRide® for that purpose, too.
FINANCE & AUTOMOTIVE SERVICE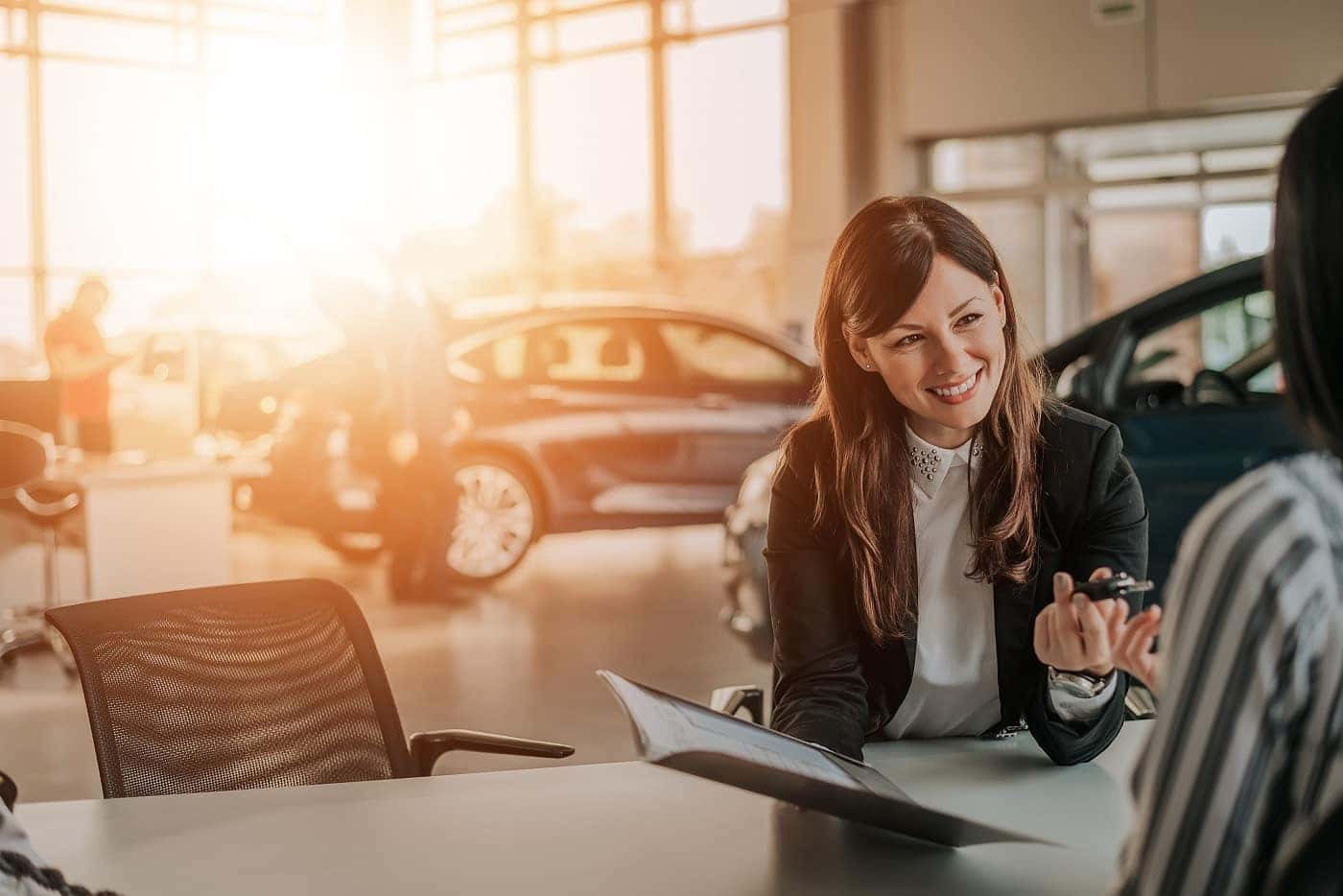 Finding the right car is only one part of the car-shopping process. Once you've chosen your favorite model, you can work with our consultants to craft the ideal payment plan. Or you can utilize our helpful online tools, like the pre-approval form or trade-in calculator.
We also have specific programs you can take advantage of, like the First Time Car Buyers Program.
Our last point of emphasis is automotive repair. We want your pre-owned Nissan to perform at a desirable level, even as the miles begin to pile up. That's why our service center is outfitted with high-quality machinery and is run by a team of skilled mechanics.
Don't have a ton of time to wait while your vehicle gets serviced? One of the many benefits of bringing your car to us is that we offer Express Service on many routine maintenance services and other services like tire and windshield wiper replacements. No appointment is needed.
As part of our Express Service, you'll also receive a complimentary multi-point inspection of your vehicle, which will let you know if any further maintenance is needed right away or sometime in the near future.
We also have a parts center with pieces that are specifically designed for your vehicle's year, make, and model. To set up an appointment, give us a call or utilize our online scheduler tool!
COLLISION & TIRE CENTERS
You want your used car, whether it's a Nissan or something else, to look its best at all times. That means not only taking care of the components that keep your car upright, but also the body, too. If you're ever involved in an accident or you start to notice scratches or dents in your car, the skilled team in our collision center is here for you.
Like our service center, we field a team of collision repair experts who have high-tech machinery and can perform even the most extensive body repairs. Put your trust in the fact that they'll have your car looking good as new in no time.
And while we're on the subject of looking good as new, part of that statement comes from having tires that not only fit your vehicle but also stand out. To that end, our tire center is where you'll want to go if you need to put one or more new tires on your car.
This section of our Nissan dealership is stocked with all the latest tires from many high-quality manufacturers and are designed to fit many different used Nissan vehicles as well as vehicles from other automakers.
Whether you want all-weather tires for great year-round traction or snow tires for those times when you travel north during the winter, we'll have what you're looking for here. The best part? We'll match any tire price you get from our competitors, even wholesale clubs, so you're guaranteed to get the best price when you shop with us.
GREAT TIMES AWAIT IN TILLMANS CORNER AL
The welcoming locals in Tillmans Corner, AL, will make you feel right at home. Plus, the diverse array of activities, eateries, and local parks means your stay will be filled with non-stop enjoyment.
The cuisine in Tillmans Corner is always fresh, and it ranges from options like Italian and barbeque to seafood or a classic burger.
If you spend time enjoying the weather at any of the local parks, you'll get a good feel for the charming vibe that defines this tight-knit community.
So, look for your favorite used car in our inventory before exploring the wondrous community of Tillmans Corner, Alabama.
---
CHECK OUT OUR USED CAR DEALERSHIP NEAR TILLMANS CORNER AL
Our goal is to help you find the right used car, and the easiest way to do that is by browsing through our inventory.
So, start looking for that elusive model, and once you find it, give the team at Nissan of Mobile a call, and we'll set you up with a test drive!
---